From Start to Finish
D'Angelo Engineering & Development, LLC is currently engaged as an owner's engineering and development consultant, working with professional, technical and legal teams to plan, permit, design and construct the following projects.
---
Traditional Development
---
1211 Osgood Street – North Andover, MA
We have developed and have owned and operated a 10,000 sf neighborhood retail & restaurant center in North Andover, MA for ten years.
---
65 Glenn Street – Lawrence, MA
As a founder of TEC, Inc. and partner in Kodiak Corporation, D'Angelo Engineering & Development led the acquisition and redevelopment of 27,500 sf of industrial space to serve as home for TEC, The Engineering Corporation, and Kodiak, allowing both firms to work collaboratively under one roof. This helped achieve a vision of engineers learning "constructibility" first hand from contractors and constructors as well as better understanding design intent and permitting from engineers — improving the collective knowledge base to accelerate TEC's & Kodiak successes.
---
Hawk Farm – Vasselboro, ME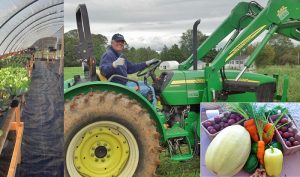 A unique D'Angelo development project includes the purchase of a 24 acre certified organic farm in Vassalboro, Maine in response to growing interest in locally sourced foods. We are proud to be an active part of the "farm to table" movement in Maine. Hawk Farm grows, processes, packs & distributes organic vegetables & grains direct to local restaurants, micro breweries and food hubs in Maine.
---
Lee Circle Mobil – Lee, NH
---
Historical Redevelopment
---
101 Walnut Street – Watertown, MA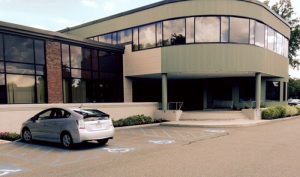 Moved to 101 Walnut Street Building in Watertown, which involved the conversion of a former soda fountain manufacturing building to 99,500 sf of office space.
---
60 Birmingham Parkway – Boston, MA
Historical Redevelopment of 1898 Roddy Building converting former union meeting hall to 27,500 sf of office space. Served as VHB headquarters building from 1994 through 1998..
---
530 Broadway – Providence, RI
530 Broadway in Providence involved the historic reconstruction of a former church residence to 17,500 sf of office space.